Directions: From Keller Dr & Fayette Ave Intersection Go West on Fayette Ave 1/8 Mile. Only 90 Miles East of St. Louis or 115 Miles West of Indianapolis, IN on Interstate 70. Take Exit 159 Fayette Ave , Go east 1/4 Mile. Or scan QR Code at bottom of page. .
DAY ONE - FRIDAY FEB 1ST @ 2:00 PM
Selling 2 Man Collection This Afternoon & Evening
Click Here To View Pictures
100+ Pieces of Furniture
(Primitive, Painted, Drylook, Original Finish, Industrial)
1800's 12 Punch Tin Kitchen Wall Cupboard w/Orig. Finish ♦ Uncolored Japan 50 Lift Top Coffee Bin ♦ Painted Chimney Cabinet ♦ Primitive Pegged Leg Bench ♦ 5 Panel Dbl Door Pantry Cupboard ♦ Early Screen Door Meat Safe ♦ 1800's Oak Stepback Cupboard w/Top Crown Trim ♦ Painted Open Front Crock Cupboard ♦ Wood Folding Church Table ♦ Old Blue Painted Pie Safe w/Gothic Window Punch Tins ♦ Natural Dry Look Chamfered Door Stepback Cupboard ♦ Primitive Open Face Cupboard Top ♦ Primitive Wall Cupboards ♦ Nice Painted Back Bar Cabinet w/Molded Crown Top ♦ WOW MUST SEE! Early 1800s Step Back Cupboard w/Solid Panel Doors, Spiral Corner Column Trim and Cannon Ball Point Feet ♦ Stressed Black Painted Wainscot Jelly Cupboard ♦ Old Buggy Seat Bench ♦ Early Painted Crock Table w/Porch Post Style Legs ♦ Primitive Spoon Carved Left Top Wash Stand w/Bottom Door & Old Red Paint ♦ 3' Chimney Cabinet w/Boot Jack Sides & Molded Crown Top ♦ Very Cool Yellow Painted Corner Kindling Box w/Wall Side Boards ♦ WOW! 1800's Stepback Baker's Cupboard w/Noodle Board, Top w/6 Spice Drawers, Bread & Flour Comparments w/Old Burnt Brown Finish ♦ 1800's Rose Headnail Walnut Corner Cupboard w/French Style Top Doors, Bottom Raised Paneled Doors, (Great Piece) ♦ Early Yellow Pine Pantry Cupboard Orig. Finish ♦ WOW! 7 Ft Dbl Raised Diamond Panel Doors Pantry Cupboard w/Old Skippy Paint (Oldenburg Cupboard) ♦ Early Sunken Panel Dbl Door Storage Cupboard ♦ White Painted Wainscot Jelly Cupboard ♦ 1800's Stepback Cupboard w/Open Crock Jar Top ♦ Early 1900's Stepback Cupboard w/Glass Door Top, Dry Look Finish ♦ Coffin Top Chest w/Old Red Paint ♦ Early One Drawer Tapered Leg Country Table w/Old Red Paint ♦ 1800s Dry Sink ♦ Early 1900s Slant Top Meal Bin ♦ Primitive Cabinet w/11 Drawers ♦ Shoe Cobblers Work Bench ♦ Early 2 Drawer Painted Work Table ♦ Old Wall Trim Board Pantry Cupboard ♦ Primitive 1800's Pantry Cupboard w/Old White Paint ♦ Primitive Green Painted Chimney Crock Shelf Cabinet ♦ Small Wall Cabinets ♦ 1800s Open Front Jar Cupboard w/Boot Jack Sides, Under Original Finish ♦ Oak Stepback Cupboard w/Original Finish ♦ Painted Turned Leg Pickle Crock Bench ♦ Wood Folding Thresherman Crew Dinner Tables ♦ More....
Country Store Counters, Display Tables, Racks & Wood Work Benches
Primitive Country Store Gossip Bench Pew ♦ Small 25 Drawer Counter Card File Cabinet ♦ Country Hardware Store 40 Pigeon Hole Cabinet Base, w/Old Gray Paint ♦ Wooden Canoe Wall Shelf ♦ Coutnry Store Display Table w/Drawer ♦ 12' Painted Country Store Counter w/Sunken Side Panels & Base Trim ♦ Painted Country Hardware Stepback Store Cabinet ♦ Primitive 12 Pigeon Hole Counter Cabinet ♦ COOL! Early Blue Painted Dept Store Display Table w/Divided Open Underneath Compartments, (Great Island Table) ♦ Very Nice 9' Country Store Counter w/Orig Finish ♦ Old Store Display Table w/Drawer ♦ Wire Display Racks ♦ Nice 6 Drawer Cabinet Base Work Bench ♦ 8' Wood Work Bench w/2 Wood Vices & Bottom Shelf ♦ 8' Country Store Counter ♦ WOW! 2 Piece Old General Store Tin Lined Tobacco Humidor Cabinet, 9' Tall, Approx 7-8' Wide. Showcase Top w/Glass Doors, Solid Panel Sliding Doors on Base, All Under Orig Varnish Finish (GREAT PIECE, MUST SEE) ♦ LOOK WHAT WE FOUND! Another 72 Drawer Octagon Country General Store Bolt Cabinet, WOW! ♦ Eclipse Mfg Co Wellston 4 Tier Revolving hardware STore Bolt Bin w/CI Sign on Top ♦ Red Stave Wheat Paste Bucket ♦ Dutch Boy Paint Bucket ♦ Bronze Maurino Richton Attorney At Law Sign ♦ Steel Wheel Wheelburrow ♦ Dbl Was Tubs w/Lids ♦ ACE Hardware Sign w/Airplane ♦ Anne Child Wagon ♦ Red Comb Poultry Feed Adv. Apron ♦ Single Ox Yoke ♦ Much More....
Primitives, Antiques, Stoneware, Butter Churn, Vtg Rocking Horses, Carousel Horses
Small Wood Keg Whiskey Shot Glass Dispenser ♦ Wood Barn Pulley's ♦ CI Stars ♦ Stomper Butter Churn ♦ Primitive Wood Sled ♦ Early Wood Rocking Horse ♦ Early Stub Nose Pedal Car ♦ Wood Dough Bowls ♦ Wood Bowls ♦ Hickory Band Potatoe Barrel ♦ Blue Painted Ox Yoke ♦ Old Man WInter hand Carved Handle Shovel ♦ VERY COOl! Painted Rocking Horse w/ Leather Saddle ♦ Star Cut Out Door ♦ Table Top Penn Dough Bowl w/Lid ♦ Wooden Duck Decoys ♦ 12 Drawer Spice Cabinets ♦ Wooden Buckets ♦ Wood/Tin Buggy Foot Warmer ♦ Wooden Log Rocking Horse ♦ Bucket Benches ♦ 6 Gal Red Wing Crocks w/Wood-Wire Handles ♦ 6 Gal UHL Crock ♦ 3 Gal Union Crock Churn w/Dbl Downward Leaf ♦ 1 Gal UHL Jug ♦ Large Brown Glazed Dbl Handle Water Cooler Crock ♦ Salt Glazed Crock w/Cobalt Blue Trim ♦ 8 Gal Triple Blue Band Water Cooler w/Lid ♦ 3 Gal Single Blue band Water Cooler ♦ 5 Gal Red Wing Crock Jug ♦ Wood Seed Potato Cylinder Wine Bottle Holder ♦ Single Wash Tub w/Stand ♦ Primitive Wood Totes w/Handles ♦ Tin Candle Mold ♦ Wood Grease Buckets ♦ Slant Top Lift Lid Box w/Green Paint ♦ Hand Crank 3 Hole Green Bean Slicer ♦ Primitive 18 Hole Nail Trough ♦ CI Urn's ♦ 3- Hershell Spillman Hand Carved Wood Carousel Horses ♦ Painted Hickory Band Barrels w/Lids ♦ Clipper Fanning Mill Steel Wheel Cart ♦ Work Tote w/Hand Forged Handle ♦ Dough Bowl w/Noodle Board Top ♦ Industrial Wind Mill Fans ♦ Painted Wood Buckets ♦ Wire Basket Buckets ♦ Cheese Boxes ♦ Early Split Hickory Baskets ♦ Crock Butter Churn w/Handle ♦ Early 2 Story Country House Bird House w/Chimneys ♦ Galv Tubs w/Stand ♦ Primitive Wood Childs Sleigh "Rides 35¢" ♦ Much More....
100+ Advertising, Railroad, Wooden Wheel Goat Wagon
Krast Jersey Milk Cow Model 2'x3' Store Display ♦ We Use THe DeLaval Cream Separater Sign ♦ Take Some Coca Cola Home Today Metal Sign ♦ Early Stop Sign ♦ HVRR Railroad Lantern ♦ Sylvania, B&M RR Lanterns ♦ Dlake Swenton RR Lamp ♦ S.S. Kresge Co Adv Box ♦ Marquette Oil Bottles w/Carrier ♦ Porcelain Bell System Sign ♦ John Lucas & Co. Protect Beautiful Preserve Sign ♦ 1952 A.C. Dunmire Eg Co. El Paso, IL AC Road Machinery Adv Calendar ♦ CI Keston Steam Generator Sign ♦ For Big Bank Accout Buy Al Cyclone Sign ♦ NYC RR Brass Caboose Oil Lamp ♦ Occident Enriched Family Flour Thermometer ♦ Wood Coca Cola Pop Crates ♦ Kendall 2000 Mile Sign ♦ Planet Jr Radio Flyer Sled ♦ Carburundum Cutting Stone Adv. Display Box ♦ Pioneer Coaster Childs Wagon Mfg By Gendeon Wheel Co. ♦ Wooden Wheel Goat Wagon ♦ Dairy Queen Ice Cream Cone Drive Thru Sign ♦ Much, Much, More...
Auctioneer Note: Another 2 Day outstanding auction. 500-600 lots Friday, 600-800 Lots Sat. Bring trucks and trailers.
Inside set down auction. Climate controlled building. Restrooms. Lunch stand.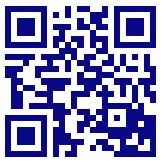 Scan to navigate to sale