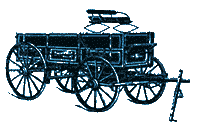 Current Auctions
What can we do for you?
Remember to hit refresh/reload when viewing sale bill and picture pages to see the newest additions
Great Country Farm Antique & Collectible Auction:
Sept 25th, Friday @ 9:00 AM Nathan & Tricia Grissom, Lerna IL. Antique Tractors, Parts, Manuals, Farm Equipment, More. Live Auction.
Farm Machinery For Sale:
Harrow, Cross Disc Chisel, Plows, etc. Call for details or with any questions.
If interested in an online auction only let us know. We now offer the option.
Always looking for Quality Collections & Consignments to sell. Give us a call 217.849.3004 and

"Put Us To Work For You"