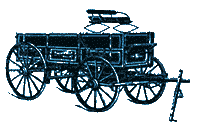 Current Auctions
What can we do for you?
Remember to hit refresh/reload when viewing sale bill and picture pages to see the newest additions
Large Estate & Real Estate Auction: Sat. Sept. 21st @ 9:30 AM Margy Hardin Estate Robinson, IL 2 Story, 3 Bedroom Home w/ Full Basement, Antiques, Primitives, Antique & Modern Furniture, much more
Large Auction: Sat Oct. 5th @ 9:30 AM Toledo, IL. Lawn Mowers, Boats, Antiques, Antique & Modern Furniture, Tools & Shop Equip, Much More.
Outstanding 2 Day Country Store & Primitive Auction: Friday Nov. 1st & Sat. Nov. 2nd. Sunrise Center, Newton IL. Details soon...
Farm Machinery For Sale:
Harrow, Cross Disc Chisel, Plows, etc. Details soon...
Always looking for Quality Collections & Consignments to sell. Give us a call 217.849.3004 and

"Put Us To Work For You"