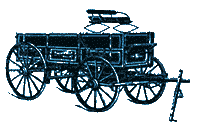 Current Auctions
What can we do for you?
Remember to hit refresh/reload when viewing sale bill and picture pages to see the newest additions
We would like to thank all who have had or attended our auctions this year and wish everyone Safe &

Happy Holidays!
Large Country & Primitive Auction: Sat Jan 12th, 2019 @ 9:30 AM Newton, IL. Sunrise Center. Country & Primitive Furniture , Antiques, Stoneware.Much More....
12th Annual Outstanding 2 Day Collector's Dream Antique Auction:

Friday Feb 1st & Sat. Feb 2nd. Effingham Event Center, Effingham Il. Wow Great Collection!!
Fantastic 2 Day Farm & Country Auction:

Friday, March 1st & Sat. March 2nd, Event Center, Effingham, IL Wooden Wheel Wagons, Buggies, Sleighs, Goat Wagons, Horse Drawn Eq. , Antique Washing Machines, Butter Churns, 400 + Pieces Farm & Country Advertising, 300 + Pieces Rare & Unusual Farm Primitives. Much More. A Great Collection!!
Always looking for Quality Collections & Consignments to sell. Give us a call 217.849.3004 and

"Put Us To Work For You"