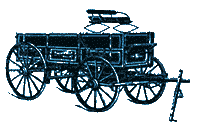 Current Auctions
What can we do for you?
Remember to hit refresh/reload when viewing sale bill and picture pages to see the newest additions
Antiques, Old Coins, 160+ Pocket Knife Collection Online Only Auction
Starts @ 5:00am Thursday 10-15-20 and runs to 10-29-20. starts closing @ 6:00pm
Large Online Estate Auction,

for Wayne & Linda Hampton Estate.
1935 Unstyled B John Deere Tractor, Completely Restored, Sharp, Restored Dbl Fly Wheel Hit & Miss Engines, 20+ Kick Start Engines, Antiques, Nice Clean Furniture & So Much More. Details Soon..
Large Country Downsizing Retirement Auction:

Saturday Nov 21st Yale IL Details coming Soon. Antiques, Primitives, Furniture and So much more..
Outstanding Country Primitive & Antique 2 Day Auction.

Friday Dec. 11th @ 3:30 PM & Sat. Dec. 12th @ 9:00 AM. Effingham Event Center (Former KC Hall) Effingham IL Make plans now it will be a great auction.
Farm Machinery For Sale:
Harrow, Cross Disc Chisel, Plows, etc. Call for details or with any questions.
If interested in an online auction only let us know. We now offer the option.
Always looking for Quality Collections & Consignments to sell. Give us a call 217.849.3004 and

"Put Us To Work For You"