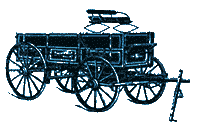 Current Auctions
What can we do for you?
Remember to hit refresh/reload when viewing sale bill and picture pages to see the newest additions
Large Moving Auction:
Sat. July 28th @ 9:00 AM @ 2954 E 1100 AV. Wheeler, IL 62479 Kathy Green of Wheeler and Wayne & Patty Russell of Effingham/
Mill Road Thresherman Show Consignment Auction:
Sat. Aug. 11th @ 9:00 AM Effingham County Fair Grounds, Altamont, IL call Smitty @ 217-259-8219 or call Jim Schroeder @ 217-821-1426 to consigned for early advertising
Always looking for Quality Collections & Consignments to sell. Give us a call 217.849.3004 and

"Put Us To Work For You"