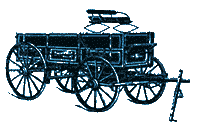 Current Auctions
What can we do for you?
Remember to hit refresh/reload when viewing sale bill and picture pages to see the newest additions
POSTPONED: 22nd Annual Farm Machinery Consignment Auction:

will be reschedualed
Online Only Antique & Living Estate Auction:

Info Coming Soon:

Antique, Vintage Tools, Primitives, Farm Books & Manuals, Comic Books, Blacksmith Tools, Farm Machinery, Wooden Wheel Wagon, Horse Drawn Sleigh and more.
Living Estate Auction:

coming in May ??? JD Tractor, Farm Machinery, Like New 4 Wheeler, Sharp Pickup, Shop Tools, Wood Working Tools, much more...
If interested in an online auction only let us know. We now offer the option.
Farm Machinery For Sale:
Harrow, Cross Disc Chisel, Plows, etc. Call for details or with any questions.
Start calling us with your collections if you would like to get in on one of these auction or we will work out another date just for your collection.
Always looking for Quality Collections & Consignments to sell. Give us a call 217.849.3004 and

"Put Us To Work For You"