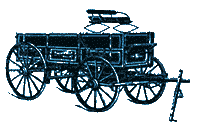 Current Auctions
What can we do for you?
Remember to hit refresh/reload when viewing sale bill and picture pages to see the newest additions
Real Estate & Estate Auction: Friday, June 7th @ 4:30 PM Zachary Yocum Estate, Toledo, IL., 2 Bedroom home on Large City Lot. Tools, 4 Wheelers, Motorized Bicycle & More
Living Estate Auction & Real Estate : Sat. June 22nd @ 9:30 AM Flora IL. Freda Reed, 2 Bedroom Home w/ Large City Lots. Collector Cars, Antiques, More
Real Estate & Moving Auction: Sat. June 29th, at 10:00 AM Larry & Lucille Walters, Ingraham, IL , Beautiful 2 Story Victorian Home (completely remodeled) w/ 2.4 AC., Beautiful Antique & Modern Furniture.
Estate Auction:

Sat July 20th @ 9:30 AM Patricia Hoyt Estate, Louisville, IL 62858. 100+ Patricia's Quilts, Furniture, Wagon Loads of Sewing Supplies, JD Mower, More
Great Country & Primitive Antique Auction:

July 27th, Details Soon...
38th Annual Mill Road Thresherman Auction:

Sat Aug. 10th @ 9:00 AM, Effingham, County Fair Grounds. Taking Consignments Now. Already have several Antique Tractors consigned..
Outstanding 2 Day Country Store & Primitive Auction:

Friday Nov. 1st & Sat. Nov. 2nd. Sunrise Center, Newton IL
Always looking for Quality Collections & Consignments to sell. Give us a call 217.849.3004 and

"Put Us To Work For You"